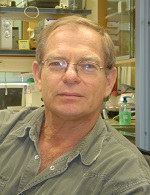 The Hebrew University,
Faculty of Agriculture,
Rehovot, Israel
Presentation title: Interactions of Environment and Genetics - Implications on Poultry Breeding and Production
Session V - Environment / Genetics
Avigdor Cahaner obtained his PhD in Genetics and Breeding at the Faculty of Agriculture of the Hebrew University of Jerusalem, in 1977. In 1979, after 2 years as a Postdoctoral fellow at the Avian Sciences Department of the University of California at Davis, he started work at the Faculty of Agriculture as a Lecturer and researcher. Later he was promoted to the ranks of Senior Lecturer (1987), Associate Professor (1992) and Full Professor (1997) . He officially retired in October 2015, but continues to be involved in research and in training of researchers in academic, public and industry organizations in Israel and abroad.
Since 1977, Prof. Cahaner has been conducting basic and applied research on broiler genetics and breeding, in collaboration with the many scientists in the academic and commercial sectors in Israel and worldwide. His international projects, were conducted in developed as well as developing countries, e.g. USA, Germany, the Netherlands, Egypt, Turkey, Vietnam, India, Ecuador, Nigeria, and currently in Ethiopia.
Prof. Cahaner's research has been covering a wide range of topics related to poultry breeding and production, especially with respect to genetic improvement of broiler performance and welfare under suboptimal conditions and stress environments.
He is especially known for his innovative research showing that fast-growing broilers can acquire heat tolerance by introduction of genes that reduce feather coverage (naked neck broilers) or totally eliminate the feathers (featherless broilers).
Prof. Cahaner's research included also applications of genomic information -- from "DNA fingerprints" in the 1980's to SNPs and genome-wide association studies (GWAS) in the 2000's -- in basic research and in practical breeding.
His research yielded over 100 highly-cited publications in peer-reviewed journals, and many invited presentations in international scientific meetings.
Prof. Cahaner is deeply involved in WPSA affairs. He has been an active member of the Israeli Branch of WPSA since 1979, and currently he is the Branch's Presindent.
Since 1989, he is the Israeli representative at the European Federation's Working Group No. 3 (Poultry genetics and Breeding), and an active member of the Scientific Committee of this Working Group for many years.
In 1996, Prof. Cahaner was elected as Vice President of the world body of WPSA, and served in this post for 12 years, after being re-elected in 2000 and 2004. As Vice-President of WPSA, he was responsible mainly for relations with developing countries and the FAO, and for bringing the INFPD (International Network for Family Poultry Development) into WPSA.
Other WPSA-related activities of Prof. Cahaner include membership in the Scientific Program Committee of the 22nd World Poultry Congress (Turkey, 2004) and the 25th World Poultry Congress (China, 2016), and currently he is chairing WPSA's Nominations Advisory Committee (NAC).