Keynote Speakers
(In alphabetical order)

Elie Barbour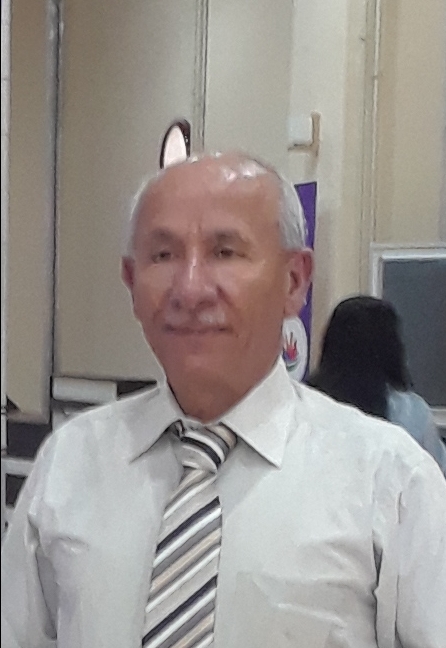 Professor at the Faculty of Agricultural and Food Sciences
American University of Beirut
Beirut, Lebanon
Education
BS and MS: From American University of Beirut
PhD: From School of Veterinary Medicine, University of Minnesota
Experience
Former Technical Director for Innovation of Biologics, Brinton Co.,Willmar, Minnesota, USA
Former Professor at American University of Beirut
Currently, Adjunct Prof. at King Abdulaziz University, KSA
Currently Head of R & D at Opticon, Switzerland
Publications
186 manuscripts in refereed scientific journals
4 US Patents and one International Patent
Two books at Barns and Noble
Inventions
Vaccines for MG, velogenic NDV, Salmonella Enteritidis
Antiviral, anti-inflammatory, and Anti-coccidial pharmaceuticals
Silvia Cerolini.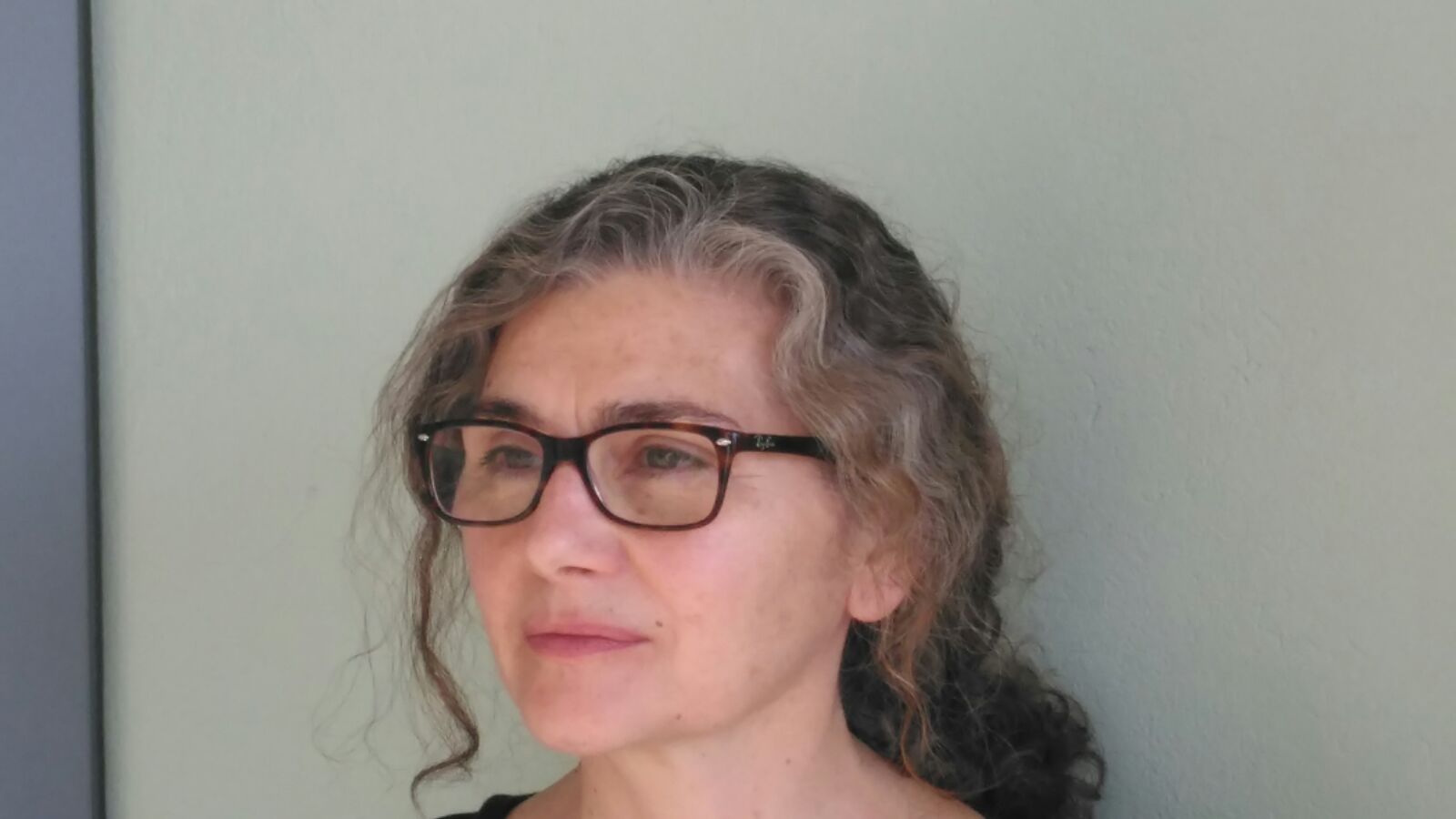 Professor. at the University of Milan, Department of Veterinary Medicine
Via Trentacoste 2, 20134 Milan, Italy.
Education
• 1978-1982 Graduation in Animal Production, University of Milan, Italy. Thesis title: Cage design and foot pad dermatitis in laying hens.
• 1983-1986 PhD in Animal Science, University of Milan, Italy. Thesis title: Intensive husbandry system and reproduction in laying hens: productive and physiological functions.
• 1987-1998 Researcher at the 'Institute for the safeguard and valorisation of animal germplasm' (Unit of Animal Reproduction), National Research Council (CNR), Milan, Italy.
• 1995-1998 Secondment in post-doc position at the Biochemical Sciences Department, Scottish Agricultural College, Ayr, UK.
• 1998-Present Associate professor in Poultry Science, SSD AGR20 Zoocolture, at the University of Milan, Italy.
Research interests and current research activity
• Management and reproductive function during ageing in laying hens.
• In vitro assessment of sperm quality, semen storage and sperm changes related to ageing in domestic animals (bulls, chickens, pheasants).
• Lipid and antioxidant components of semen in domestic birds (chickens and turkeys) and mammals (boars and rabbits). Relation between lipids, quality parameters and fertility in sperm.
• Dietary manipulation of sperm fatty acids to improve male fertility and semen storage in poultry.
Current research activity is related to the conservation of local avian breeds: genetic and phenotypic characterization, management guidelines for free range rearing systems, semen cryopreservation technology.
Publications
Author and co-author of 56 full papers in scientific journals, 49 of which in peer-reviewed journals with IF, and 13 chapters in books.
Nuhad Daghir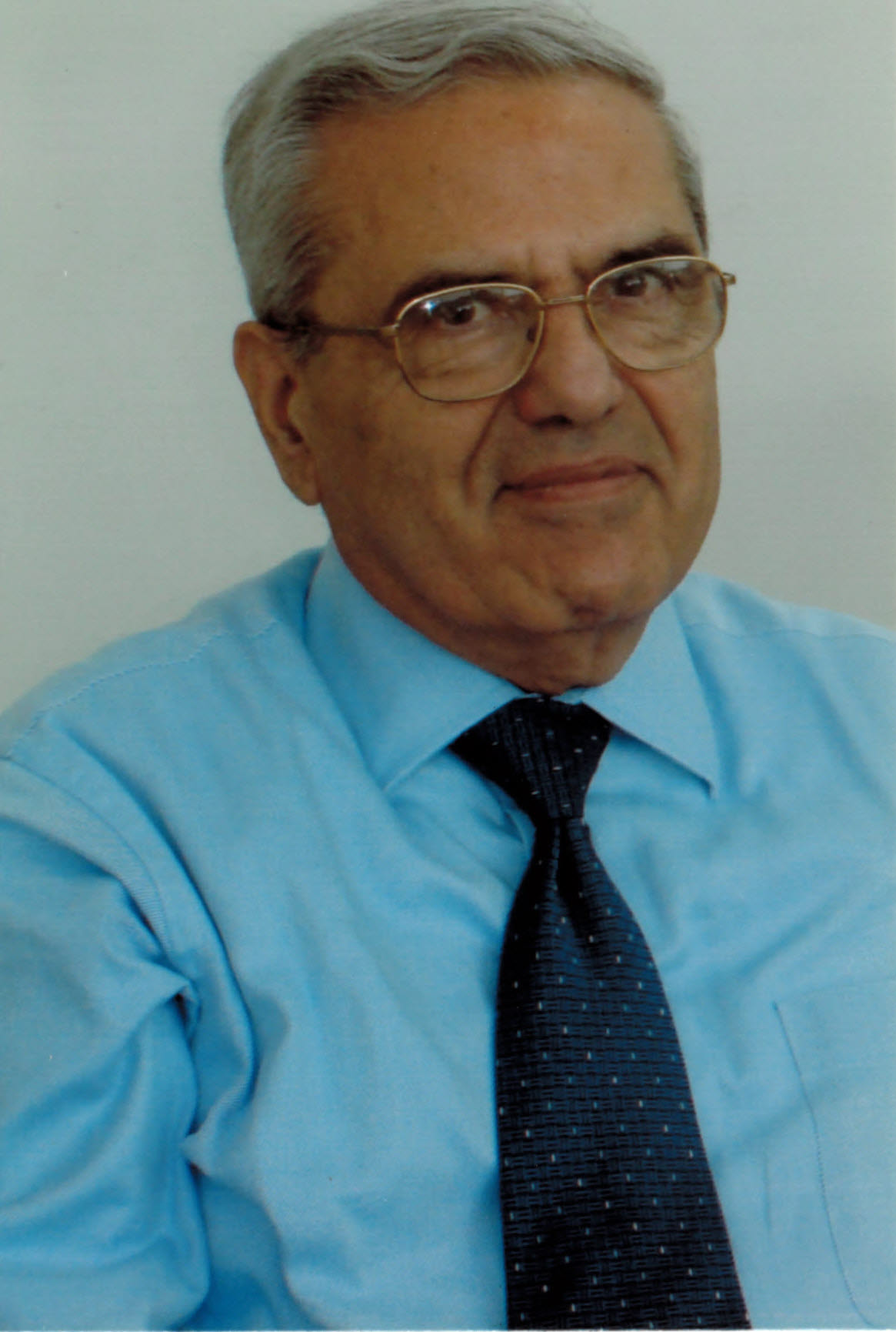 Dean Emeritus
Faculty of Agricultural and Food Sciences
American University of Beirut
Beirut, Lebanon
President of the 6th Mediterranean Poultry Summit
Dr N.J. Daghir received his BSc from the American University of Beirut (AUB) in 1957 and was immediately appointed by AUB to provide agricultural extension services to the central and northern Beqa'a region in Lebanon, to where he introduced commercial poultry production. He earned both his MSc and PhD degrees from Iowa State University in 1959 and 1962, respectively. In 1962, he helped establish the Lebanese branch of the World Poultry Science Association and became president of that branch until 1984. During the same year, he started his teaching and research career at the AUB. In 1967, he was promoted to associate professor and in 1975 to full professor. He has served as adviser for over 50 MSc graduate students, many of whom have later received PhD degrees from US universities and are now occupying key positions all over the world.
Dr Daghir is a member of several professional and honorary organizations and has served as a consultant to poultry companies in Lebanon, Jordan, Syria, Iraq, Iran, Egypt, Kuwait, Tunisia, Saudi Arabia and Yemen. He has participated in lecture tours on poultry production in countries all over the World and has served on special assignments for several organizations such as the Food and Agriculture Organization of the United Nations, American Soybean Association, and the Kuwait Institute of Scientific Research. He also served on many international, regional and national committees such as the International Standing committee of WPSA on Nutrient Requirements and the committee of the International Union of Nutritional Sciences (commission VI, committee 8) on Nutrition of Poultry.
Dr Daghir has had over 100 articles published in scientific journals and the proceedings of international meetings as well as several chapters in books and compendia. The second edition of his book "Poultry Production in Hot Climates" was published by CABI in 2008. His research has covered a wide range of subjects, such as factors affecting vitamin requirements of poultry, utilization of agricultural by-products in poultry feeds, nutrient requirements of poultry at high-temperature conditions, seeds of desert plants as potential sources of feed and food, and plant protein supplements of importance to hot regions. His research has received funding from the US National Institutes of Health, the International Development Research Centre of Canada and the Lebanese National Council for Scientific Research. He has served as Chairman of the Animal Science Department, Associate Dean and Dean of his Faculty at AUB. From 1986 to 1992, he served as Director of Technical Services at the Shaver Poultry Breeding Company in Cambridge, Ontario, Canada. He served as Dean of the Faculty of Agricultural Sciences at the United Arab Emirates University, AI-Ain, UAE, from 1992 to 1996, and as Dean of the Faculty of Agricultural and Food Sciences at AUB, from 1996 to 2006. In 2012, he was inducted into the International Poultry Hall of Fame.
Musa Freiji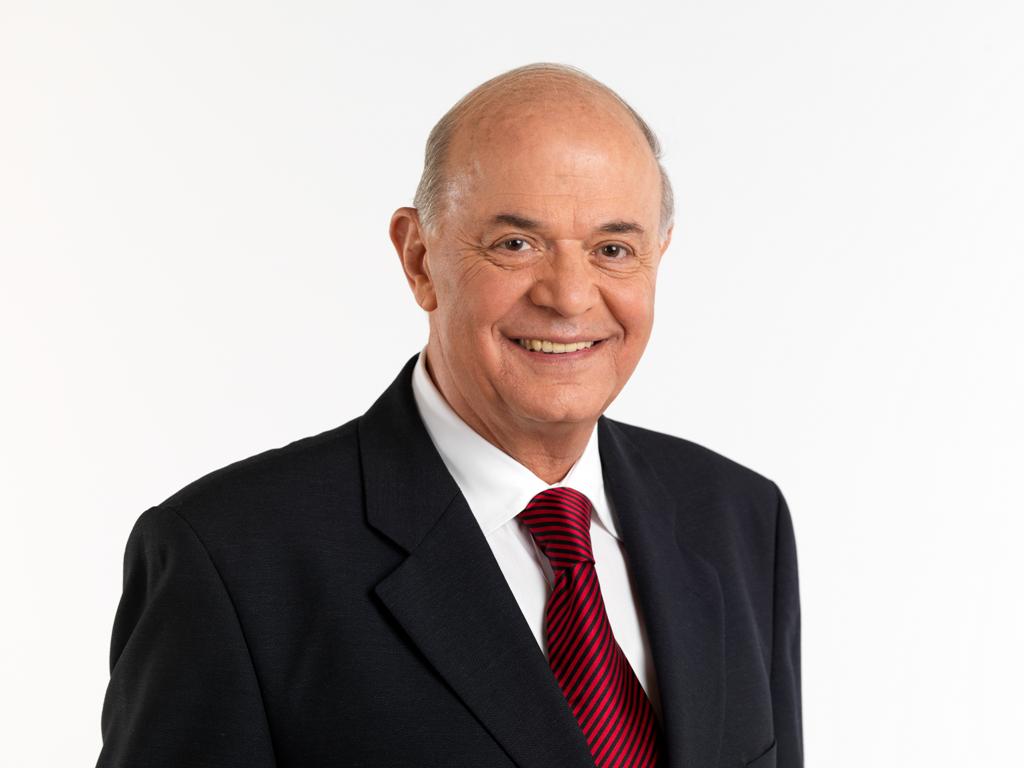 CEO
Wadi Group / Tanmia Co.
Cairo, Egypt / Beirut, Lebanon
Eng. Musa Freiji may easily be described as the father of commercial poultry production in Lebanon and the Arab World. Upon his graduation from AUB in 1957 up to the present time he got involved in establishing production companies and in promoting the latest technologies in poultry husbandry in Lebanon, Syria, Jordan, Saudi Arabia, Egypt and Sudan.
He also extended the free service principle to growers of egg or poultry meat production in 20 Arab and African countries in order to improve their efficiency, productivity, bio-security, food safety and profitability.
Born in Zahleh- Lebanon November 1937
Education: Primary School – Zahle 1949, Evangelical High School – Zahle 1953, AUB – Faculty of Agriculture, B.Sc. - 1957
Work Career
Green Leaf; Lebanon; 1957–1958
Established The White Farm; Bekaa, Lebanon; 1958-1980
Established and managed Wardi & Co.; Lebanon; 1959-1972
Established and co-managed the Bekaa Fresh Eggs Producing and Marketing Cooperative (FREGCO); Bekaa, Lebanon; 1964–1990
Established and managed Tanmia - The Agricultural Development Co.; Lebanon; 1972-2013
Established and managed The Arab Poultry Co.
Lebanon; 1973-1980
Established and managed The Modern Feed Co.; Lebanon; 1973-1996
Established and managed Syria Poultry Co.; Syria; 1973-1982
Co-established and technically managed Homs Poultry; Syria; 1976-1998
Established and managed Saudi Poultry Co.; Saudi Arabia; 1976-1990
Co-established and technically managed Jordan Poultry Breeding Co; Jordan; 1976 to date
Established and managed The Saudi Agricultural Development Co.; Saudi Arabia; 1977-1990
Co-established and technically managed the Arab Poultry Parents Co.; Saudi Arabia; 1991-2001
Co-established and held the position of Chairman of the Board of Directors and President of the following companies in Egypt; (1984 To date): Wadi Poultry, Rula for land Reclamation, Wadi Hatcheries, Wadi Feed, Wadi Holdings, Wadi Poultry Grandparents, Wadi Food Processing, Wadi Farms, Wadi Poultry Parents, Wadi Glass, Haditha for import, export and production
Hafez M Hafez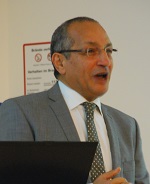 Professor Veterinarian
Institute of Poultry Diseases
Free University Berlin
Berlin, Germany
Prof. Dr. Dr. Hafez was head of the Institute of Poultry Diseases of the Free University in Berlin from October 1st 1997 until 31st March 2016. He is currently Gust "Senior" Professor at the same Institute. Dr Hafez gained his Master of Veterinary Science (MVSc) at the department of Poultry Diseases from Cairo University in 1975, and in 1981 completed his Dr. medicinae veterinariae (Dr. med. vet) at the department of Poultry Diseases, Giessen University, Germany and in 1994 he finished the Dr. habilitatus (Dr. med. vet. habil.) thesis at the department of Poultry Diseases, Munich University, Germany.
Hafez is Veterinary Poultry Specialist since 1982; Veterinary Microbiology Specialist since 1989, Veterinary Animal Hygiene Specialist since 1996 and since 2005 Diplomate of European College of Veterinary Public health (Dipl. ECVPH) and since 2009 Diplomate of European College of Poultry Veterinary Science (Dipl. ECPVS).
He is currently the Honorary Life President of the World Veterinary Poultry Association (WVPA), He is Past-President of the WVPA, Past-President of European College of Poultry Veterinary Science (ECPVS), Chairman of Poultry Scientific Committee of the German Veterinary Chamber, Chairman of the German Branch of the World Veterinary Poultry Association and Chairman Working group 10 (Turkey) European Branch of World Poultry Science Association (WPSA).
In addition, he is an honorary Professor at the University of Hohenheim since 1996 as well as honorary Professor at the Alexandria University, Egypt since 2009. Dr. Hafez is a member of several other scientific committees related to veterinary medicine. Since 2015 he is advisor of the Arab Federation for Food Industries (AFFI).
Dr. Hafez research interest focused on poultry diseases diagnosis and control in general and on respiratory and food borne diseases, management, and hygiene.
Dr. Hafez has published 241 articles in peere reviewed journals, 50 books and chapters in books, and made over 570 presentations in scientific meetings. He has also supervised 80 Masters, doctor thesis, Ph.D and Habilitation students..
Nadim Khouri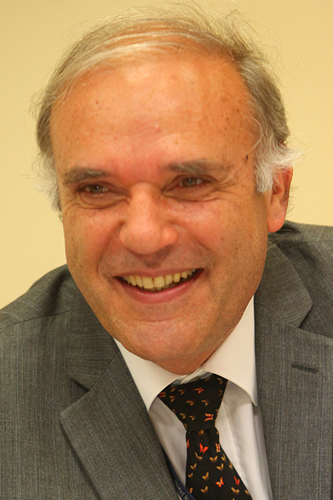 Independent Researcher
World Bank
International Food Policy Research Institute (IFPRI)

Khouri is an independent researcher on food security. He presently advises The World Bank and the International Food Policy Research Institute (IFPRI) on evidence-based policies and investments in agriculture and global food security, the adaptation of African agriculture to climate change, and food security in the Middle-East and North Africa Region. Khouri's professional experience started in consulting for natural resources development (Dar-Al-Handasah, Beirut, 1979-1984). Later, he had a 20-year career at the World Bank (Washington, 1988-2008), operational and leadership position, leading the design and implementation of evidence-supported strategies and investments in rural development in South Asia and Latin America and the Caribbean. From 2008 to 2011, as Regional Director, he led the International Fund for Agricultural Development (IFAD) Europe, Near East and North Africa Division based in Rome, developing and managing a portfolio of $100 million per year in researching, piloting and large-scale investing in agriculture and food security. Between 2011 and 2015, Khouri joined the United Nations Secretariat, as the Deputy Executive Secretary of the Economic and Social Commission for Western Asia (ESCWA) based in Beirut. His responsibilities at UN-ESCWA included management of a 400+ workforce and planning and supervising its work for the promotion of regional economic integration—with food security as one key priority. He has a PhD in agriculture from the University of Massachusetts in the US, an MSc in agriculture development from the University of London, UK, and a BSc and MSc in agriculture engineering and soils and irrigation from the American University of Beirut, Lebanon.
Laura Rossi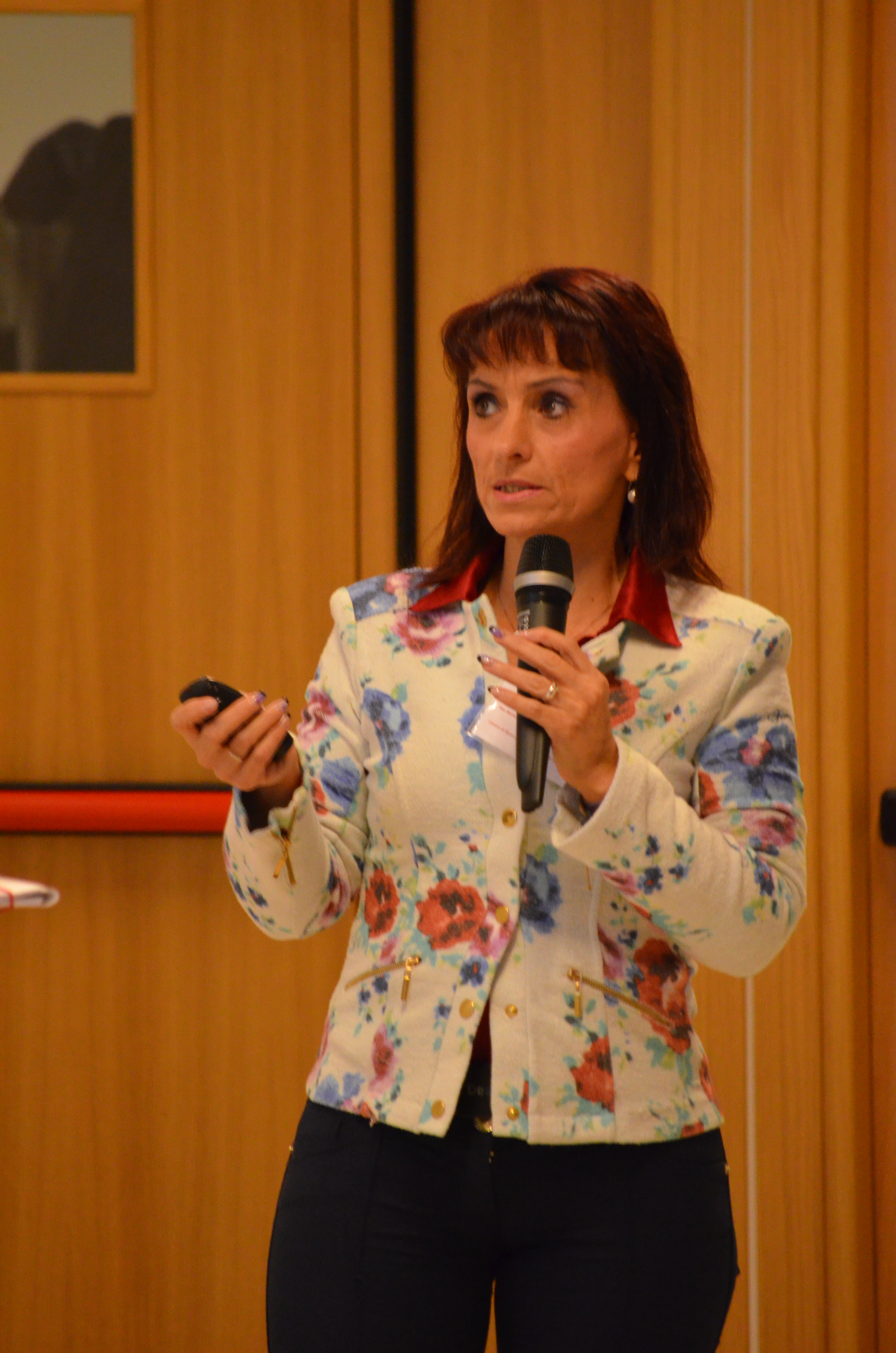 Large experiences in nutrition activities in developing and developed countries. Evaluation of nutritional status in individuals and populations: field studies using anthropometric and biochemical techniques; use of nutrition indicators for projects' evaluation; design of nutritional surveillance systems; clinical trials. Extensive institutional activities for public health nutrition consensus document preparation. Member of Management Editorial Board for revision of Italian Recommended Intake of Energy and Nutrient (LARN) and Co-coordinator of Editorial Board for National Food Based Dietary Guidelines revision. Italian Technical Focal point (FAO) for INC+21 preparation. Management of complex national and international research projects. Member of Italian governmental committees and scientific societies. Consultant for UN bodies, EU, NGOs for nutritional programmes in low and medium income countries (LMICs). Bibliographical activity, peer reviews papers, consensus documents and technical reports.
Maturity and initiative to establish effective working relationships with people of different cultural backgrounds. Strong leadership skills and supportive management. Diplomatic ability.
Key words: Public health nutrition, nutrient recommendations, evaluation of nutritional status
 
Samuele Trestini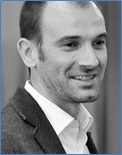 Professor
University of Padova - Italy
Vice Director
Department of Land, Environment, Agriculture and Forestry
Viale dell'Università 16, 35020 Legnaro, Padova (Italy)

Main activities:
Master degree in Agricultural Science (2002) and Ph.D. in Agri-food Economics and Policy (2006) at the University of Padova (Italy). Visiting PhD scholar (2005) at University College of Dublin, Dept. of Agribusiness Extension and Rural Development, Dublin (Ireland). From 2015, Associate Professor and chair in Agri-food Economics and Policy at the University of Padova. Vice-director of the Dept. of Land, Environment, Agriculture and Forestry (Unipd). Authors of peer reviewed papers and conference papers, anonymous referee for international peer reviewed journals: EIP, National and local project coordinator. Member of the European Association of Agricultural Economics (EAAE), Società Italiana di Economia Agraria (SIDEA), Società Italiana di Economia Agroalimentare (SIEA).

Main scientific interest:
EU Common Agricultural Policy reforms (both I and II Pillar). Agricultural risk management policy analysis. Marketing and consumer behavior analysis. Analysis of food market and trade dynamics (among others, specific focus on livestock, fishery, vegetables, fruits, wine sectors and functional food). EU policy on food quality. Analysis of supply chain management and dynamics related to the most relevant agri-food sectors. Environmental economics and policy.
Slot

Abstract ID

Keynote speaker

Page

K1-01

Nadim Khouri
The role of poultry in the region's food security: room for growth?

2

K1-02

Nuhad Daghir
Animal and poultry production water footprint in The MENA region

3

K2-01

Laura Rossi
Role of poultry products in the human diet

4

K4-01

Musa Freiji
Freedom of trade not "free trade agreements"

5

K4-02

Samuele Trestini
Mediterranean poultry sector outlook in the global market

6

K5-01

Silvia Cerolini
Sperm cryopreservation in poultry: a review

7

K7-01

Elie Barbour
Review of pros and cons of different programs for the control of coccidiosis in poultry

8

K7-02

Hafez Mohamed Hafez
Poultry Health: Current challenges and Future Approaches to Disease Control

9
ORAL SESSIONS

Session Slot

Abstract ID

Abstract Title

Page

O1-01

120204

Avian populations in Algeria (Ghardaya); Phenotypic characterization of local breeds

11

O1-02

120134

Productive and reproductive performances of duck, turkeys and guinea fowls in Veneto region of Italy

12

O1-03

120194

Effects of different levels of natural glauconite and zeolite on performance, tibia bone characteristics and blood parameters of broiler chicken

13

O1-04

120197

Influence of purslane extract and probiotic on energy and protein utilization, droppings characteristics and welfare related parameters of broiler chickens at high stocking density

14

O1-05

120199

Effects of particle size and dietary levels of perlite on performance and tibia bone characteristics of broiler chickens

15

O2-01

120096

Corn milling efficiency and particle size effects on pullet growth performance and reproductive development

16

O2-02

120159

Evaluation of productive performance and plasma metabolomics profile of broiler chickens fed diets with different arginine/lysine ratio.

17

O2-03

120120

Interactive effects of dietary lysine and threonine in male broilers

18

O2-04

120075

Effect of strontium on osteoporosis, bone density and eggshell quality in Hy Line strain laying hens

19

O1-05

110.023

Estimation of Metabolisable Energy Equivalency of Bacillus Subtilis Spore for Male Broiler Chicks

20

O2-05

120126

Identification of malate synthase as one of the targets of methionine sulfoxide reductase A of Salmonella Typhimurium and their role in colonization in the chicken

20

O2-06

120146

Effects of a vectorized dietary betaine and antioxidants supplementation on growth performance, oxidative stress and carcass quality of broilers kept under high environmental temperatures

21

O2-07

120137

Effects of dietary Pediococcus acidilactici supplementation on performance of poultry under Algerian condition

22

O2-08

120011

Effect of dietary organic Selenium supplementation on the Productivity, Selenium Distribution in Egg and Blood Hematology of laying quail

23

O2-09

120110

Influence of Graded Levels of L-Theanine Dietary Supplementation on Growth Performance, Carcass Traits, Meat Quality, Organs Histomorphometry, Blood Chemistry and Immune Response of Broiler Chickens

24

O2-10

120081

Crude soybean lecithin and vegetable acid oil as energy sources for broiler chickens

25

O3-01

120063

Effect of feeding Lactobacillus reuteri PIA16 isolated from the gastrointestinal tract of indigenous chicken of Assam, India on the productive performance of broiler chickens

26

O3-03

120185

In ovo injection of a prebiotic and effects on productivity and intestinal transcriptomic profile of broiler chickens submitted to chronic heat-stress condition.

27

O3-04

120072

Evaluation of probiotic properties of Lactobacillus spp. isolated from the gastrointestinal tract of indigenous chicken of Assam, India

28

O3-05

120132

The effect of different dietary supplementation levels of nucleotide on performance, immune system, small intestine morphology and ileal microbial population of broiler chickens

29

O3-06

120121

Modulation of gut microbiota, morphology and mucin composition by dietary Hermetia illucens meal inclusion in broiler chickens

30

O3-07

120174

Excreta characteristics and digestive efficiency in couple vs. singly housed breeding Sardinian partridges (alectoris barbara barbara bonnaterre, 1790)

31

O4-01

120180

An introduction to comparative animal law: chicken cultures and the law

32

O4-02

120103

Keel bone damage: investigating causes and seeking solutions

33

O4-03

120057

Deep pectoral myopathy lesions affected histology and gene expression profile of pectoralis major muscle of broilers

34

O5-01

120147

Mechanisms of bird eggshell formation: molecular control of early mineralization by organic matrix

35

O5-02

120135

Preliminary study of the genetic diversity of four regional Mexican turkey populations

36

O5-03

120187

Phenotypic characterisation of Italian local chicken populations

37

O5-04

120173

PAX7 gene polymorphism analysis in Bianca di Saluzzo and Bionda Piemontese poultry breeds

38

O5-05

120181

A mating scheme based on molecular parentage improves growth performance in slow-growing chickens over three generations

39

O5-06

120003

An applied method for the use of hairline cracked and toe punched broiler breeder eggs

40

O5-07

120044

Meta-analysis of genetic parameters of feed conversion and related traits in chickens

41

O6-01

120170

Strategies to alleviate heat stress in poultry

42

O6-02

120191

Characterization of metals in intensive poultry farming facilities

43

O6-03

120066

What are the best practices to improve Poultry welfare during transportation?

44

O6-04

120151

Effect of group size on the production parameters of breeding ostriches (Struthio camelus) in a grazing environment

45

O6-05

120155

Effect of lighting program on broiler performance, litter quality and foot pad dermatitis

46

O6-06

120064

Spent hens: Can we improve their welfare?

47

O6-07

120163

Comparative effect of green and white light emitting diodes on production performance of commercial layers

48

O7-01

120161

The prevalence and loads of E. coli and campylobacter on Lebanese broiler meat at the retail level

49

O7-02

120021

Cadmium induced pathological and haematological alterations and their amelioration with hydrated sodium calcium aluminium silicate (HSCAS) in male Japanese quail (Coturnix japonica)

50

O7-03

120150

Chlamydia spp. detected in poultry in Piedmont, Italy

51

O7-04

120157

First identification of infectious laryngotracheitis in Algeria by RT-PCR

52

O7-05

120145

First isolation of IBV variant 2 in Tunisia

53

O7-06

120111

Antimicrobial resistance profiles of Escherichia coli and Salmonella isolated from intestine of commercial and back-yard poultry

54

O7-07

120119

Effect of vaccination and medication on broiler farming: bangladesh context

55

O7-08

120002

Invention of a comprehensive method for control of coccidiosis in poultry

56

O8-01

120016

Effect of Feeding Sweet Potatoes Based Diets on Performance, Carcass by-products and Visceral Organs of Broiler finisher

57

O8-02

120079

Comparative efficacy of citrullus colocynthis fruit powder and popular antibiotic growth promoters in broilers

58

O8-03

120167

Effect of supplementation of exogenous xylanase and mananase enzymes on the growth performance of broiler in tropics

59

O8-04

120080

Microbiology and physico-chemical characteristics of hen's egg submitted to ozone treatments

60

O8-05

120166

Sweet orange pulp supplementation improves growth performance of chicken broilers

61

O8-06

120074

Screening three cricket species (Gryllus bimaculatus, Acheta domestica and Modicogryllus Confirmata) for broiler diets by in vitro digestibility techniques

62

O8-07

120116

Effect of black soldier fly defatted meal on the growth performance and carcass yield of Muscovy duck: preliminary results

63

O8-08

120107

Study on the duck rearing system in the river basin areas of pabna district of bangladesh

64

O8-09

120154

Effect of copper oxide nanoparticles (CuO-NPs) on growth performance and carcass traits of Japanese quail during the starter period

65

O9-01

120177

Evaluation of growth curve in domestic guinea fowl (Numida meleagris) embryo through Gompertz and Logistic model

66

O9-02

120100

growth curves genetic analysis of native south caspian sea poultry using bayesian statistics

67

O9-03

120105

Performance 0f broiler chickens reared on reused litter

68

O9-04

120141

Effect of on-farm hatching in broiler chickens on mortality, performance and pofitability

69

O9-05

120082

copper and iIron cycle in goose rearing in organic vineyard: from soil to meat

70

O9-06

120165

Effect of group size on the grazing behavior of breeding ostriches (Struthio camelus) in a free-range environment

71

O9-07

120046

Tannin from chestnut wood as an antimicrobial feed additive

72

O9-08

120127

The effect of hydroalcoholic extract of angelica (Heracleum persicum) fruit on performance, immune response, small intestine histology, haematological parameters and carcass characteristic of broiler chickens

73

O9-09

120125

Efficacy of dietary globin, a protein-based emulsifier, in broiler feed

74
POSTERS SESSIONS

Session Slot

Abstract ID

Abstract Title

Page

P1-01

110.016

Determination of Alterations in Carcass and Breast Meat Yield of Male and Female Broilers in Various Slaughter Weight Categories

63

P1-01

120092

The effect of the dietary free fatty acids and its saturation degree on the morphometry of intestinal mucosa in early age broilers

76

P1-02

120171

Phytobiotics in broiler diets: an alternative to antibiotic growth promoters

77

P1-03

120015

The effect of dietary phosphorus and inositol contents on hepatic vitamin E and blood alkaline phosphatase of broilers

78

P1-04

120164

Free range rearing system in chicken breeds: effect of bird density and sex on growth performance and welfare

79

P1-05

120113

Butyric acid as an alternate feed additive in broiler chicken

80

P1-06

120073

Comparison of three diagnostics methods (PCR, culture and serology) of avian mycoplasmas in Algeria

81

P1-07

120168

Effect of phytate and phytase on broilers diets at 21 days of age

82

P1-08

120169

Effect of phytate and phytase on blood parameters of broilers at 21 days of age

83

P1-09

120022

Effect of dietary calcium and phosphorus decrement with vitamin D3 or fennel extract on performance, some hormones, blood biochemistry in post molted Ross broiler breeder

84

P1-10

120023

Effect of royal jelly nutrition on short term preservation and cryopreservation of rooster spermatozoa

85

P1-11

120129

Effect of dietary inclusion of olive leaf (Olea europaea L.) powder on performance, small intestine morphology and nutrient digestibility in broiler chickens

86

P1-12

120029

Meat quality traits as affected by current broiler breast abnormalities

87

P1-13

120030

Post mortem evolution of pH in broiler breast and leg muscles

88

P1-14

120203

Prevalence and clonal relationship of ESBL-producing Salmonella strains from humans and poultry in northeastern Algeria

89

P1-15

120114

Effect of protein, energy and their ratio on broiler performance in starter phase

90

P1-16

120102

Effect of age on caecal microbiota of broiler chickens fed diets supplemented with sodium butyrate

91

P1-17

120052

Effect of in ovo injection of copper nano particles on the hatchability?performance and immuno system parameters of broiler chickens

92

P1-18

120053

Effect of in ovo injection of green tea extract and purslane extract on sex differentiation of broiler chicken

93

P1-19

120172

Comparative efficacy of Neem, Aloe Vera and Moringa leaf extract on immune response of chicken broiler

94

P1-20

120058

Comparison of the effects of dietary available phosphorus vs feed restriction on performance, egg quality and yolk fatty acids at late phase of laying hens

95

P1-21

120060

Chlamydia gallinacea in chickens

96

P1-22

120065

European COST Action CA15134 'GroupHouseNet' for a successful transition to large group housing systems

97

P1-23

120093

Effect of Spirulina Platensis Algae (SPA) inclusion in broiler chicken diets on productive performance, lipid profile and calcium-phosphorus metabolism

98

P1-24

120196

Influence of Dietary Vitamin A Levels on Tibial Dyschondroplasia in Broiler Chickens

99

P1-25

120195

Efficacy of natural zeolite and glauconite dietary supplementation on carcass characteristics, gut pH and performance of broiler chickens

100

P2-01

120014

The length of collection period affects the estimate of total tract nutrient retention coefficients in broilers

101

P2-02

120086

The effects of breeder's age on fertility, embryonic mortalities and poult hatching weight in bronz turkeys

102

P2-03

120087

Relationship between yolk absorption and growth of chicks submitted to in-ovo glutamine injection

103

P2-04

120091

The effects of heat and cold stress during late incubation period on embryonic development and yolk absorption in turkeys

104

P2-05

120175

Evaluation of Astrovirus transmission in a Piedmont hatchery

105

P2-06

120189

Comparison of electrocardiographic components in Hy Line brown hens at 70 and 90 weeks of age

106

P2-07

120207

Preliminary evaluation of the efficacy of an autogenous Escherichia coli vaccine in laying hens in field conditions

107

P2-08

120142

amen content of amaranth grain with or without enzyme in adult leghorn roosters by regression method

108

P2-09

120097

Outbreak of Avian Influenza-H5N8 in Saudi Arabia and its impact on domestic poultry Industry

109

P2-10

120099

Mitochondrial diversity of two Nigerian indigenous chicken ecotypes

110

P2-11

120162

carcass yields and breast meat composition of male and female Italian slow-growing chicken breeds

111

P2-12

120019

Evaluation of Origanum vulgare extract to improve egg production and egg quality in laying quails

112

P2-13

120020

Comparison study of of Origanum vulgare ethanolic extract with bacitracin methylene disalicylate on blood biochemical and immune response of laying quails

113

P2-14

120108

Genetic effects of VIP gene polymorphisms on reproductive traits of turkey hens

114

P2-15

120158

abundance of eggshell proteins affected by hen's age

115

P2-16

120112

Antibiotic susceptibility of potential probiotic Lactobacillus strains isolated from native poultry of Iran

116

P2-17

120138

Precision livestock farming in poultry: a bibliometric study.

117

P2-18

120139

Effect of regrouping on welfare of two Italian autochthonous breeds

118

P2-19

120115

Improvement of zootechnical performance in broilers raised in standard farm conditions and supplemented with Saccharomyces Cerevisiae Boulardii

119

P2-20

120160

Genetic diversity assessment and origin estimation of Kwa-Zulu Natal native chickens using mitochondrial DNA

120

P2-21

120122

Stunted Chick Syndrome in a psittacine species – a case report

121

P2-22

120136

PP.AVA.AVA201601.16 Project. An initiative for the characterization, rescue and valuation of the Utrerana chicken breed

122

P2-23

120188

Performance, antioxidant status and immune response of Hyline W36 laying hens fed Organomin-Forte

123

P2-24

120201

Replacement of antibiotics in feed by a blend of Quebracho and chestnut extracts preserves broiler productivity and improves gut health

124

P2-25

120202

Efficacy of quebracho and chestnut extracts to control Salmonella in poultry.

125

P2-26

120208

An investigation on the predominant diseases, its diagnosis and commonly used drugs in the poultry farms in the North-Eastern regions of Algeria

126