Keynote Speakers
(In alphabetical order)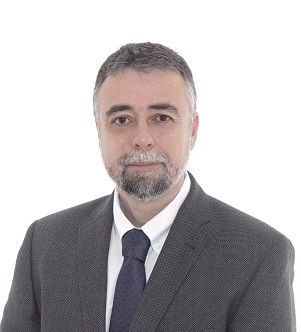 Nutritionist at Aviagen
Xavier ASENSIO works as a Nutritionist at Aviagen, providing support in the TMEA area. Graduate in Veterinary, Animal Production specialty (Universidad de Zaragoza. Spain). Master of Science, Specialization in Poultry Production (CFPPSA. France). Ph.D. in Veterinary, Animal and Food Science (Universidad Autónoma de Barcelona. Spain). Before starting at Aviagen, Dr Asensio worked in two poultry production companies and was associate professor in the Department of Animal Health and Anatomy of the UAB Veterinary School.
---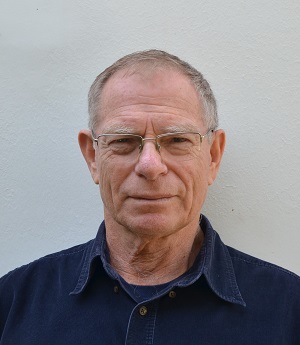 Professor (Emeritus) of Quantitative Genetics, Statistics and Experimental Design,
The Hebrew University of Jerusalem, Faculty of Agriculture, Rehovot, Israel
Avigdor Cahaner obtained his PhD in Quantitative Genetics and Breeding at the Faculty of Agriculture of the Hebrew University of Jerusalem (Israel), in 1977.
In 1979, after two post-doc years at the University of California in Davis, he started to work at the Faculty of Agriculture as a Lecturer and researcher. He was promoted to Senior Lecturer in 1987, Associate Professor in 1992 and Full Professor in 1997.
In all his research projects over the years, Cahaner studied the consequences of broilers' breeding for rapid growth and high breast meat yield, and looked for potential genetic mitigation of negative consequences. Some of his research projects were conducted outside of Israel (Turkey, France, USA, Vietnam, Nigeria, Ecuador, Ethiopia, China) in collaboration with local poultry scientists and industry organizations.
Prof. Cahaner was Vice-President of the World Poultry Science Association (WPSA) for 3 terms (1996-2008), especially involved in supporting branches and activities in developing countries, mainly in Africa. He has been very active in the Israeli branch of WPSA since the 1980's, and currently (since 2015) he serves as the Branch President.
After his retirement (2015), Prof. Cahaner has been mentoring poultry researchers, from the academia and industry, in Israel and also globally (e.g., Ethiopia, China), helping them in their research projects. He also offers training and consultation in experimental design and data analysis to researchers from international academia and industry organizations in the agricultural sector and related biological sciences.
---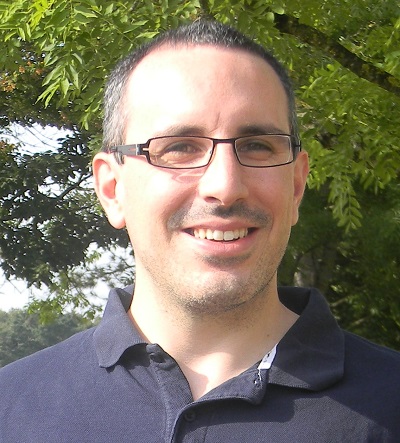 Scientist at INRAE
Centre Val-de-Loire, Nouzilly, (France)
My research at INRAE aims to explore the link between epigenetic regulation of gene expression and the phenotypic response of birds and fish to a challenging environment. I have been studying since 2012 the molecular basis of early embryonic temperature increase (thermal manipulation) in poultry. In particular, our work has shown an epigenetic effect of thermal manipulation in the hypothalamus of male chicken broilers. In the framework of an ANR-funded Young Investigator project, I am leading a study of the transgenerational impact of thermal manipulation on the phenotype, transcriptome and epigenomes of Japanese quail. Since 2021, I initiated a research project on the contribution of epigenetic variability to the phenotypic plasticity during the development of the rainbow trout.
---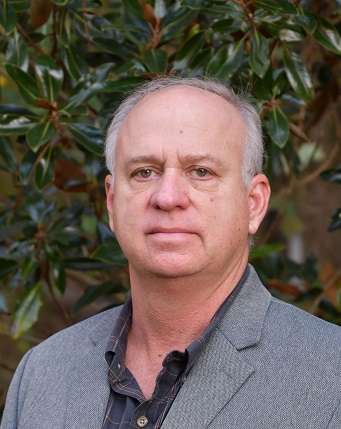 Mr. Czarick has been the leader in the development of the use of tunnel ventilation to keep poultry cool during hot weather. The poultry industry in the U.S. and internationally considers him to be the father of tunnel ventilation. Tunnel ventilation allows poultry producers to quickly exchange the air in their houses and provide a constant breeze that provides a wind-chill effect of ten degrees or more as well as facilitates the use of evaporative cooling pads. Prior to the introduction of tunnel ventilation the U.S. broiler industry would lose millions of birds each summer to heat stress. In addition to the cost of the birds lost, hundreds of millions of dollars would be lost each summer due to reduced weight gains and increased feed conversions.

In 1985 when Mr. Czarick began his career at the University, tunnel ventilation was an unproven concept. Tunnel ventilation was used on just a couple of farms in Georgia, the design of which was done by trial and error and as a result the benefits varied widely. Some producers found tunnel ventilation beneficial but many others found it inferior to traditionally curtain-ventilated houses. Through research and numerous field trials Mr. Czarick brought an engineering perspective to poultry house ventilation and developed the science of tunnel ventilation. Air speed guidelines were determined as well as fan selection, installation, and operation guidelines. Tunnel inlet and pad guidelines were also developed as well as basic tunnel ventilation management techniques that are in wide use by the poultry industry around the world today. Through Mr. Czarick's guidance, bird performance in tunnel-ventilated houses has improved to the point today that no one seriously considers building a broiler house that is not tunnel ventilated, whether in south Georgia, Pennsylvania, or Australia.

Mr. Czarick has become a world leader in the movement of the poultry industry to modernize controlled environment housing. The modern broiler house is designed to allow the producer to precisely control the environment throughout the year. Through the use of tunnel ventilation during warmer weather, and negative
pressure/inlet ventilation during the remainder of the year, producers can provide optimal growing conditions within a house regardless of outside weather conditions.

Mr. Czarick has worked with every major poultry company in the U.S. as well those in dozens of countries on the development of poultry house specifications to insure a proper level of environmental control. In order to properly control the environment throughout the year, an environmental control system is required. A house needs a heating system, a minimum ventilation system, a transitional ventilation system, tunnel ventilation, and an evaporative cooling system. These systems must be properly designed and coordinated in order to maximize bird performance and keep energy costs to a minimum.

Mr. Czarick's knowledge of controlling poultry environments is widely recognized by the scientific community. Mr. Czarick designed the environmental control systems for UGA's five-million-dollar Poultry Research Complex expansion. He has also designed the environmental control systems for new research facilities for the USDA Lab in Beltsville, Maryland, University of Arkansas, Auburn University, two of the industry's primary poultry breeder companies, four poultry companies and for a major poultry pharmaceutical company.

With ever-increasing energy costs, energy usage is a major area of concern for most poultry producers. Mr. Czarick has spent a large percentage of his time over the years working to keep poultry house energy usage to a minimum. He has conducted numerous field studies on various energy conservation techniques, many of which are used in poultry houses around the world today. Mr. Czarick has conducted numerous programs across the state as well as across the nation on educating poultry producers on how to keep their operating costs to a minimum.

Mr. Czarick is considered by the poultry industry and the academic community as the leading authority on the design and operation of poultry house environmental control systems. Since 1985, Mr. Czarick has written over 190 monthly Poultry Housing Tip newsletters. Each newsletter covers a different aspect of poultry house environmental control and energy conservation. Over 3500 copies of the newsletter are distributed each month to poultry producers, county agents, and poultry companies around the world. Most of the people that receive the newsletters are poultry company managers/supervisors that are responsible for hundreds of growers. The managers/supervisors copy the newsletters and distribute them to their growers increasing the actual distribution into the thousands. Countless other individuals download new as well as past newsletters from Mr. Czarick's UGA Poultry Sciencey Website, www.poultryventilation.com.
Mr. Czarick's website is a very popular source of information on poultry house ventilation and energy conservation. At the site users can find over 350 past Poultry Housing Tips as well as Powerpoint notes from many of the presentations he has given at recent educational meetings.
Mr. Czarick's unique ability to explain relatively complex ventilation concepts in an easy to understand way has made him a highly sought after speaker world round. Over the past 36 years Mr. Czarick has given presentations on poultry house environmental control and energy conservation in 56 different countries on six different continents.
---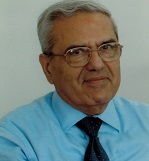 Dean Emeritus
Faculty of Agricultural and Food Sciences
American University of Beirut - Beirut, Lebanon

Dr N.J. Daghir was born and raised in Lebanon, where he received his primary and secondary education. In 1954, he lived and worked on poultry farms in the states of Indiana and Arkansas as the first Lebanese participant in the International Farm Youth Exchange Programme. He received his BSc from the American University of Beirut (AUB) and was immediately appointed by AUB to provide agricultural extension services to the central and northern Beqa'a region in Lebanon, where he introduced commercial poultry production. He earned both his MSc and PhD degrees from the Iowa State University. In 1962, he helped establish a Lebanese branch of the World Poultry Science Association and became president of that branch until 1984.
Dr Daghir has served as a consultant to poultry companies in Lebanon, Jordan, Syria, Iraq, Iran, Egypt, Kuwait, Tunisia, Saudi Arabia and Yemen. He has published over 100 articles in scientific journals and several chapters in books and compendia. The second edition of his book "Poultry Production in Hot Climates" was published in 2008 by CABI. His research has covered a wide range of subjects, such as factors affecting vitamin requirements of poultry, nutrient requirements of poultry at high-temperature, and plant protein supplements of importance to hot regions. He has served in many administrative positions at the university, such as Chairman of the Animal Science Department, Associate Dean and Dean of his Faculty. From September 1986 to June 1992, he served as Director of Technical Services at the Shaver Poultry Company in Cambridge, Ontario, Canada. He served as Dean of the Faculty of Agricultural Sciences and Professor of Poultry Science at the United Arab Emirates University, AI-Ain, UAE, from 1992 to 1996, and as Dean of the Faculty of Agricultural and Food Sciences at the American University of Beirut, from 1996 to 2006. He is at present Dean Emeritus at the same University. He has been serving as President of the WPSA-Lebanon Branch since his return to Lebanon in 1996. He has received many honors and awards and in 2012 was inducted in the International Poultry Hall of Fame. In 2018 he received the Golden Medal from the President of Lebanon for his services to the Education and Agriculture sectors in the country.
---
Vincent Guyonnet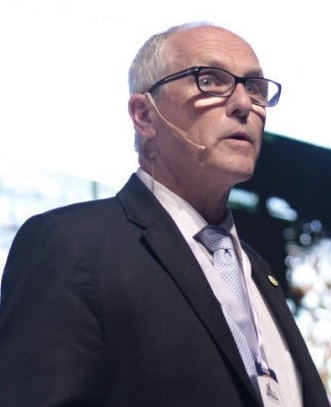 DVM, Ph.D, Dipl. ACPV.
Managing Director, FFI Consulting Ltd.
Brockville, Ontario, Canada
A native of France, Vincent obtained the degree of Doctor in Veterinary Medicine in 1987 in Lyon, France and a Ph.D degree in Poultry Science from The University of Georgia, Athens, GA, USA in 1991. He was accepted as a diplomate of the American College of Poultry Veterinarians (US board certification) in 1994.
During his career, Vincent has worked closely with the Poultry sector, first from the Animal Health side with Pfizer Animal Health (now Zoetis) and then from the production and food processing side with Burnbrae Farms Ltd. Vincent has worked in the area of New Product Development, International Market Development and Quality Assurance for the largest integrated egg producer and processor (grading, breaking and further processing) in Canada. Concurrently, he has served as the scientific advisor for the International Egg Commission (London, UK), working with intergovernmental organizations (OIE, FAO, World Bank) on global issues such as animal welfare, greenhouse gas emissions, food safety, nutrition and food security and the overall sustainability of animal production.
As part of FFI Consulting Ltd., Vincent is a consultant to the Poultry sector, with emphasis on egg production, market development and the role of eggs in human nutrition. His work also focuses on international development programs to assist poultry farmers to use the latest knowledge and technologies available to further contribute to the challenges of global food security and nutrition.
Vincent has authored 4 book chapters, several peer-reviewed scientific papers and is a regular invited speaker at international conferences and Poultry industry events. Vincent writes also regularly editorials in international Poultry journals. Vincent enjoys teaching Poultry science and egg-related food science topics and has been a guest lecturer at the World Veterinary Education in Production Animal Health (WVEAPH), Jilin University, Beijing Agriculture University, China Agricultural University and the Chinese Academy of Agricultural Sciences (China).
---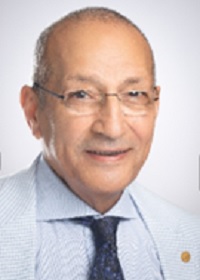 Professor Dr.
Institute of Poultry Diseases
Free University Berlin
Berlin, Germany
Professor Hafez obtained his Master of Veterinary science in poultry diseases in 1967 from the faculty of Veterinary Medicine, Cairo University, Egypt, and his Dr. med. vet. degree from Giessen University, Germany in 1981. He obtained his Dr. med. Vet. habilitation from the faculty of Veterinary Medicine, Munich University, Germany in 1994.
From 1982-1996, he served as Veterinary Poultry Disease Specialist, Veterinary Microbiology Specialist, and Veterinary Animal Hygiene Specialist that was granted to him by State Veterinary Medicine Chamber of the State of Baden-Württemberg, Germany. He was elected as a Diplomat of European College of Veterinary Public health (Dipl. ECVPH), and as a Diplomat of European College of Poultry Veterinary Science (Dipl. ECPVS) in 2005 and 2009, respectively.
Between 1981 to 1985 he worked at Poultry Health Service Stuttgart, Epidemic Veterinary Division, State of Baden- Württemberg. Then after until 1997 he served as a head Poultry and Virology Department at State Veterinary Laboratory Stuttgart. From 1997- 2016, he served as the Head of the Institute of Poultry Diseases at the Free University, Berlin. Following his assignment as the Head of this institute, he was named and served as Guest "Senior" Professor until 2021. In addition, he was selected as an Honorary Professor at the University of Hohenheim, Germany, and at Alexandria University, Egypt in 1996 and 2009., respectively. Professor Hafez served as the President of the World Veterinary Poultry Association (WVPA) from 2005-2011, and as the Vice President from 2011-2015. He is currently an Honorary President of WVPA.
From 1998-2020, Professor Hafez served as the Chairman of Poultry Scientific Committee of the German Veterinary Chamber, and the German Branch of the World Veterinary Poultry Association (WVPA). Also, he has been serving as Chairman of Working Group 10 (Turkey) of European Branch of World Poultry Science Association (WPSA) from 1999 until present.
Hafez's research interest has been focused on diagnosis and control of poultry diseases, and on foodborne diseases, management, and animal welfare and hygiene. Since 2015, he has been serving as an advisor of the Arab Federation for Food Industries (AFFI). Since 2020 he is Member of the Hall of fame of World Poultry Science Association (WPSA)
He served as the Major Advisor for 80 candidates for Dr. med. vet., and two candidates for Dr. med. vet. habil. theses in the field of basic and applied poultry production and diseases.
In collaboration with his colleagues, Professor Hafez published one textbook on Turkey diseases, and a second book on primary diseases on poultry farms. He authored or co-authored, 277 scientific articles, plus 54 book chapter. In addition, he served as the Editor of 12 proceedings books of the International Symposium on Turkey Diseases, and 10 proceedings on Turkey Production and Health Meetings held over the last two decades in Berlin, Germany.
Professor Hafez received numerous invitations as Keynote Speaker at International Scientific Congresses and he gave 561 presentations in 59 different countries around the world.

Gonz
---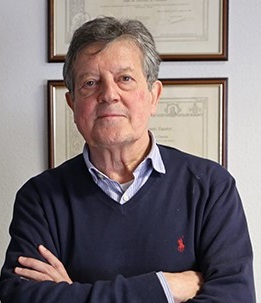 Professor of Animal Science
Departamento de producción Agraria. Universidad Politécnica de Madrid, Spain
Gonzalo G. Mateos holds a BS in Animal Production for the Universidad Politécnica de Madrid, a PhD in Veterinary Science for the Universidad Autónoma de Barcelona, and a PhD in Animal Science (Poultry) and a post-doc position for Iowa State University. He has published 140 papers in SCI Journals and given more than 460 seminars, lectures, communications, and posters at International congresses in more than 40 countries. He was Editor in Chief of the Scientific Journal Animal Feed Science and Technology (2005-2013) and a member of the Editorial Board of Poultry Science and Animal Feed Science and Technology, in recent years.
---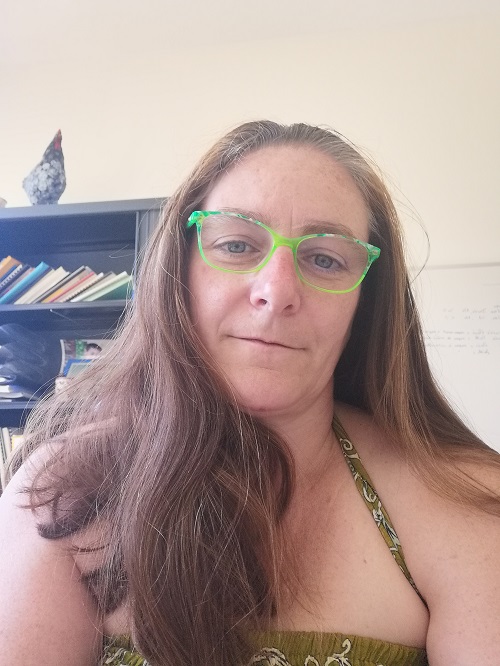 After an engineer degree in animal science and a Ph.D in poultry genetics, I joined in 1999, the INRAE unit "Avian Biology & Poultry Research Unit" (UMR BOA) located near Tours. In the AQSEL team (Adaptation, Quality and Selection), my research is focused on the genetics of feed and digestive efficiency and its impact on sustainability of poultry production. I work in close collaboration with our nutrition team to study interactions between genetics and nutrition and the possibility to introduce alternative feedstuffs in poultry diets. My recent researches led to identify genomic regions and blood biomarkers of digestive efficiency in order to better understand this trait. We also developed a feed station allowing to measure individual feed efficiency in group-housed animals, making it possible to study this trait in real conditions and throughout the life of animals. Author of more than 80 scientific papers, I recently contributed to the "Genetics and genomics of feed utilization efficiency in poultry species" chapter of the Advances in poultry genetics and genomics book.
---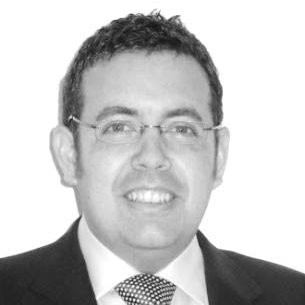 CEO and Founder of Alcazar.
Joaquin founded Alcazar in 2012, a market-focused research and analysis company specializing in unfolding strategic trading opportunities associated with the energy transition. He specializes in monetizing opportunities in climate change, renewables generation, hydrogen ecosystem, energy storage, energy distribution and electrification. He is a pioneer of the energy transition and one of the earliest participants in the carbon markets. His experience encompasses investment management, trading, quantitative analysis, risk management, business development and entrepreneurship. He has worked for various leading energy firms, including Aquila Energy, Vattenfall and Nuon, as well as being a founding partner of hedge fund sponsor Cumulus Asset Management. He has a PhD in nuclear physics and a bachelor's degree in theoretical physics. He divides his time between London and Madrid.
At Alcazar, Joaquin has experience of:
Quantitative research and analysis

Predictive analytics and business intelligence
Uncovering investment opportunities associated with the decarbonization process
Climate change risk management
Carbon intensity impact analysis
Model development within the renewable energy landscape
Developing proprietary derivatives trading strategies
ESG investing and analytical due diligence
Academic research at Imperial College London and practitioners´ lectures at Imperial College London, London School of Economics and King's College London
Managing complex and interlaced financial risks in commodity markets

Fund management

Fund management and structuring in multiple jurisdictions
Investment management including portfolio analysis, trading and execution, risk management and optimisation
Managing relationships with investors
Capital raising

Trading and risk management in commodity derivatives markets

Electricity, Carbon, Coal, Natural Gas, Wheat, Rapeseed, Corn, Iron Ore, Oil
ICE, EEX, Euronext, MATIF, CME, Nasdaq, MEFF
---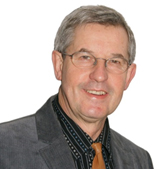 Nys Yves (Dr,) director of research
INRA, Poultry Research unit (Bird Biology and Adaptation), 37380 Nouzilly. France
yves.nys@meap.net

Dr Y Nys completed his PhD in the Agronomic School and University of Paris, in Animal Nutrition in 1975. He has been working on the INRA Poultry Unit in Nouzilly (France) for 42 years, until 2020. He worked on calcium metabolism in laying hens and in mineral nutrition (calcium, phosphorus and trace elements in broilers and hens). He also focused his activity on eggshell quality and fabric, in particular on the role of eggshell matrix proteins in the bio-mineralization of eggshell. He coordinates two European projects, Eggdefence 2001-2004 and RESCAPE 2006-2009 and has been working in collaboration with the industry in the area of hen nutrition and egg quality (eggshell quality, yolk colour, genetic selection on egg quality, nutritional value of eggs) and mineral nutrition (phosphorus and calcium, phytase and trace elements). From his research in Poultry Nutrition, he was given the Nutrition Award 2011 (international DSM grants, ESPN 2011). He has been director of the INRA Poultry Units (2002-2007) and has been involved in the WPSA organisation (working group 4 on egg quality and 2 in Nutrition, president of the European federation 2010-14, vice-president of the WPSA since 2016). He is the author of more than 200 publications and reviews.
---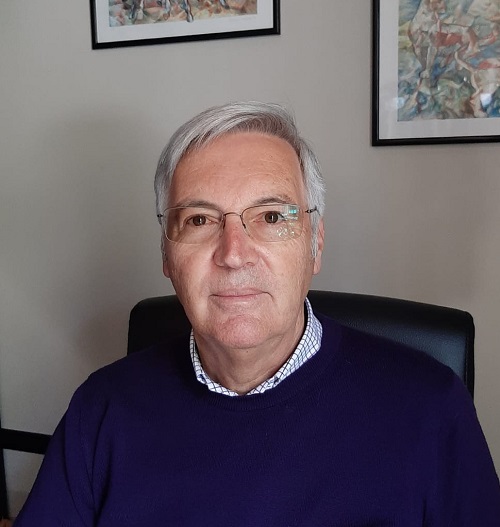 Medico Veterinario.
Specialista in Patologia Aviare
Education
1987 – Master in Avian Pathology
1979 – Degree in Veterinary Medicine.
Professional positions
Director of the Accredited Veterinary Laboratory Vallerana Srl, specialised in Avian Pathology and Quality Control of Food
Private Poultry Practicioner Pathology (Broiler Breeders, Broilers, P.S. and commercial layers, game birds, guinea fowls, ducks geese, meat turkeys)– Aviagen Consultant.
2013 to 2020 . Organizer of International Poultry Forum – International Zootechnical Fair – Cremona (Italy).
2006-2011 – Participations to the activities of Federation Europeenne pour la Santè Animale et la Securitè Sanitarie (F.E.S.A.S.S) and DG-SANCO – Bruxelles.
1988 – 2012. Responsible of Animal Health – Veterinary Sanitary Authority Cremona District – Lombardia Region (Italy)
1979 – 1988. Health Director in an integrated poultry company in Northern Italy
Education and training
1981 to date. Member of the Poultry Veterinary Study Group for the E.U. Committee Member from 1988 to 1993.
1979 to date – Member of the WVPA (Italian Branch) – Committee Member from 2016 to 2018.
---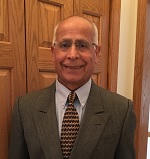 Mamduh Sifri, PhD, Poultry Nutrition and Biochemistry. PSA Emeritus Fellow. American University of Beirut (AUB) Distinguished Alumni
Current:
SIFRI SOLUTIONS LLC, OWNER
Consultant, Advisor, and Facilitator: The primary focus is nutrition and metabolism and their interrelationship with immunity and microflora of the digestive system.
Retired:
ADM: Director - Poultry, Marketing & Technical Support
Education:
Bachelor of Science, Agricultural Engineering and Master of Science- Poultry Nutrition & Management from the American University of Beirut, Lebanon.
Ph.D. in Poultry Nutrition and Biochemistry from North Dakota State University, Fargo, ND, USA
Research Fellow at the University of California, Davis (NASA Project) and Biochemistry at the University of Wisconsin, Madison.
Social and Scientific Associations
American University of Beirut Distinguished Alumni in 2018.
Journal of Applied Poultry Research Nutrition Section Editor as of September 2018.
Chair of PSA Informal Nutrition Symposium committee for 26 years and currently the Co-Chair.
Poultry Science Association EMERITUS FELLOW for distinguished contribution to the field of poultry science.
Nutrition Section Editor of Journal of Applied Poultry Research from 2018 to Current; March 2020.
Member of the committee of the Poultry Industry Hall of Fame Award.
Member of review boards for a few scientific journals.
Member of the Scientific Committee of the Mediterranean Poultry Summit
Published in many prestigious scientific journals such as Comparative Physiology and Biochemistry, Agriculture and Food Chemistry, Poultry Science and Journal of Applied Poultry Research.
Lectured at many universities, industry functions and international symposia in the USA and Internationally about business conduct, research and the application of science in business.
Volunteer for SCORE to help small businesses, Habitats for Humanity and YMCA.
Member of USB Committees; Animal Nutrition Working Group and A Special Soybean Task Force.
Mamduh believes in multiplying the learning ability for people so they can achieve their ultimate goals and make an impact on others to do the same.
---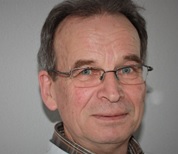 DVM
Wim Tondeur is veterinarian by profession, with specialization in poultry health and production. In the past 16 years he runs his own independent consultancy company under the name of TONDEUR VTCA, providing training, consultancy and advice. He was for 21 years a senior trainer at Aeres/PTC+, Barneveld College in the Netherlands. This training centre offers national and international practical training courses on poultry production, pig production and animal feed technology. He was coordinator of various training courses for persons involved in poultry meat quality and inspection. In the last ten years he advises regularly in various poultry abattoirs on carcass quality aspects, like in the Netherlands, Belgium, UK, France, Italy, Spain, Portugal, Ireland, Poland, Greece, Austria, Switzerland, Russia, Middle East and South Africa. During many years he has trained and advised veterinarians and meat inspectors on ante- and post-mortem inspection. Recently he developed the handbook "Broiler Meat Quality" published by Roodbont Cie; beside the English version there will be a Spanish and a Russian version available soon. He participated in the development of the Perfect Carcass model of Zinpro Ltd, with a visual guide for scoring of broiler carcass lesions and with a monitoring programme in various abattoirs. Dr. Wim Tondeur is an active member of the World Poultry Science Association (WPSA) in the Netherlands and was secretary of the Dutch branch of the World Poultry Veterinary Association (WVPA). He is a regular speaker at WPSA congresses and gives presentations at poultry seminars.
---
Matthias Voss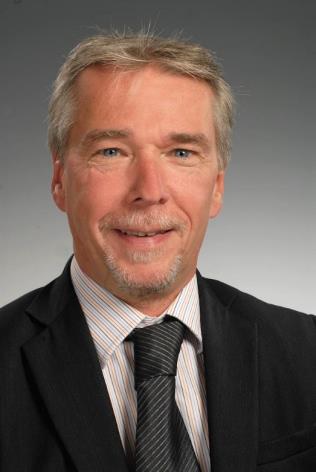 Veterinary Scientific Director LOHMANN BREEDERS GmbH
Education Study of veterinary medicine at the Free University of Berlin
1985 Examination as veterinarian
Dessertation: "Detection of type-specific antibodies against Infectious Bronchitis Virus
1987 Graduation and degree of Dr.med.vet.
1997 Qualification as "Veterinary Specialist for Avian Diseases"
Key qualifications
Health control in primary poultry breeders populations
Control of SPF populations
Diagnostic laboratories
Development & quality of poultry vaccines
Technical service world-wide
Since 1986 36 years veterinary expert at LOHMANN BREEDERS GmbH
Additional activities
President of PVSGEU (Poultry Veterinary Study Group of the EU)
.
.
Abstracts' Index
PLENARY SESSIONS

Slot

Keynote speaker

Title

Page

K1-01

Joaquín Narro

The Commodity Price Crisis - Threats and Opportunities

3

K1-02

Vincent Guyonnet

Development of egg production and consumption
in low-income countries of Africa

4

K2-01

Sandrine Mignon-Grasteau

Using high throughput phenotyping of growth and feed intake to improve adaptation of chickens to sustainable diets

5

K2-02

Helena Tyllerová Landová

Optimising layer breeding using dual purpose marketing

7

K3-01

Gonzalo G. Mateos

The challenges of poultry nutrition in different productive systems

8

K3-02

Xavier Asensio Dávila

Feeding fibrous diluted diets to broiler breeder pullets.

9

K5-01

Vincent Coustham

Mitigating the effects of high temperatures in birds: involvement of epigenetic mechanisms

11

K5-02

Matthias Voss

Emergent diseases affecting poultry in different production systems

12

K6-01

Nuhad Daghir

Contribution of the Poultry Industry to Food Security in the MENA Region: A Review

13

K6-02

Yves Nys

Understanding in hen mechanisms of ionic supply, eggshell mineralization and Ca metabolism to control shell defect

14

K6-03

Wim Tondeur

Quality defaults in slaughtering

15

K7-01

Avigdor Cahaner

70 years of broiler breeding for rapid growth - achievements, negative consequences, and their genetic mitigation

16

K8-01

Hafez M. Hafez

Poultry production and health: Current and future challenges

17
ORAL COMMUNICATIONS SESSIONS

Slot

Corresp. Author

Title

Page

O2-01

Stefano Paolo Marelli

Phenotypic characterization of two native Italian chicken (Gallus gallus domesticus) breeds for quantitative semen production and behavioural reactivity.

21

O2-02

Juan Carlos Abad Moreno

Effect of feed consumption and age at light stimulation on broiler breeders' performance up to 50 wk of age

22

O2-03

Filippo Cendron

Assessing of Runs of Homozygosity in indigenous poultry breeds of the Veneto region

23

O2-04

Francesco Perini

Genetic characterization of indigenous chicken breeds of Italian North-central region

24

O2-05

África Fernández Gutiérrez

Data, big and small, the way to optimisation in animal production

25

O2-06

Özlem Karahan Uysal

Alternative sustainable broiler feed formulations with local ingredients and Black soldier fly larvae: what do stakeholders think in Turkey?

26

O2-07

Edoardo Fiorilla

Local Italian poultry breed for alternative farming systems development

27

O3-01

Massimiliano Petracci

Turkey meat quality traits as affected by gender and muscle type

28

O3-02

Sher Ali Rajput

Effect of electrical stimulation, deboning time and marination on fresh and frozen broiler meat quality

29

O3-03

Alba Cerisuelo Garcia

Effects of including camelina cake in laying hens on physic-chemical and sensory egg quality

30

O3-04

Servet Yalçin

Effect of eggshell temperature on bone parameters of layers

31

O3-05

Alejandro Rodríguez-Navarro

Bone mineralization and bone quality in chickens

32

O3-06

Clara Alfonso-Carrillo

Relationship between bone quality, egg production and eggshell quality in laying hens at the end of an extended production cycle

33

O3-07

Laura Montoro Dasí

Influence of management on Salmonella Infantis shedding and antibiotic resistance evolution during growing period: preliminary results

34

O3-08

Sandra Sevilla Navarro

Bacteriophage prevalence from poultry farms according to the productive orientation: preliminary results.

35

O3-09

Katrien Deschepper

Polyphenols as effective solution to improve Meat Quality and Antioxydant status of Broilers

36

O4-01

Hilde Van Meirhaeghe

Avian Influenza H3N1 outbreak in the western part of Belgium 2019: lessons learned and strategies for the future

37

O4-02

Elisabet Rodríguez

Virucidal effect of a disinfectant based on quaternary ammonium compounds and glutaraldehyde against the avian influenza virus - 3 validation trials

38

O4-03

Delquigny Thomas

Field evaluation of safety and efficacy of a combination of live infectious bronchitis Mass and 793B plus Newcastle disease VG/GA Avi new vaccines sprayed in the hatchery onto day-old free-range (Label Rouge) chicks in France.

39

O4-04

Boudaoud Amine

Evolution of infectious bronchitis vaccine viruses reisolated from vaccinated broilers

40

O4-05

Husam Bakri

Protection against IBV challenge during the production period

41

O4-06

Alberto Giner

Infectious Bronchitis strains of new appearance in Spain during 2019-2021

42

O4-07

José Luis Arnal Bernal

Update of IBV variants circulating in Spain in 2018-2022 period

43

O4-09

Matteo Legnardi

Identification of a novel infectious bursal disease virus genotype circulating in Portugal

44

O4-10

Christophe Cazaban

Successful Gumboro disease prevention in French « Label Rouge » chickens

45

O4-11

Caterina Lupini

Live vaccination for Turkey haemorrhagic enteritis proves effectiveness in control virus circulation and related disease

46

O4-12

Muhammad Kashif Saleemi

Study of Co-Infection of Chicken Infectious Anemia Virus with Fowl Adenovirus in Commercial Poultry

47

O4-13

Samira Abghour

Pathogenicity of fowl adenoviruses serotype 11 isolated from chickens Associated with inclusion body hepatitis in Morocco

48

O4-14

Wael Elfeil

Evaluation protection of ND vaccination regimes against early challenge with Velogenic Newcastle virus-VII.1

49

O5-01

Gonzalo González

Effect of the replacement of vitamin E by polyphenols in the diet on productive performance of broilers from 0 to 38 days of age

50

O5-02

Marta Lourenço

Use of chestnut tannins in different broiler diets and its effect on performance and meat quality

51

O5-03

José Antonio Moreno

Eugenol improves productive performance in broilers

52

O5-04

Abdur Rahman

Exploration of Zingiber officinale effects on performance, immunity and gut morphology in broilers

53

O5-05

Abdur Rahman

Effects of dietary organic acids on performance, caecal microbiota and gut morphology in broilers

54

O5-06

Vasileios Tsiouris

Effects of a blend of glycerol esters of fatty acids on the performance and intestinal microbiota of broiler chicks in a necrotic enteritis challenge model

55

O5-07

Meritxell Sadurní

Effect of sodium butyrate protected with sodium salt of medium-chain fatty acids on ileum morphology and serum parameters in broiler chickens

56

O5-08

Nedra Abdelli

Dietary supplementation with a microencapsulated blend of organic acids and essential oils affects gut microbiota and broiler performance under a necrotic enteritis challenge

57

O5-09

Luke Barnard

The effects of supplementing monobutyrin on the performance and production efficiency of turkeys fed on a wheat, corn, soybean and rapeseed meal-based diet

58

O5-10

Aleksandar Dodovski

Effects of addition of Saccharomyces cerevisiae boulardii on multiple parameters on broiler health and productivity

59

O5-11

Merati Rachid

Effects of pediococcus acidilactici and saccharomyces cerevisiae on broiler chickens challenged with clostridium perfringens induced sub-clinical necrotic enteritis

60

O5-12

Beulah V. Pearlin

Postbiotics of laboratory isolated Lactobacillus plantarum improved the growth performance, gut development and intestinal microbiota in broiler chickens

61

O6-01

África Fernández Gutiérrez

Early feeding and its benefits for the poultry industry

62

O6-02

Manoj Kumar Vellavan

In ovo administration of selected nucleosides improved the performance and digestive enzymes activity in broiler chickens

63

O6-03

Clara Alfonso-Carrillo

Utilization of "diluted splitfeeding system" in adult broiler breeder hens

64

O6-04

Alba Cerisuelo García

Protein value of Spanish camelina meal and cake in broilers: preliminary results

65

O6-05

Vivienne Inhuber

Guanidinoacetic acid secures Arginine supply and enhances Creatine metabolism in broiler chickens fed low crude protein diets

66

O6-06

Gerard Verge-Mèrida

Use of high-oleic oils in broiler diets: effects on abdominal fat depot and carcass yield

67

O6-07

M. R. Abdollahi

True ileal digestible energy system for poultry: an alternative to metabolisable energy system?

68

O6-08

Habib Rehman

Effects of supplementation of β-galacto-oligosaccharides and methionine on production performance, meat quality, and selected serum hormones in broilers subjected to cyclic heat stress

69

O6-09

Mohamad Mortada

Evaluating synbiotic, enhanced organic acid, or combined supplementation for the reduction of Campylobacter in broilers

70

O6-10

Asad Aslam Khan

Effect of symbiotic on intestinal histomorphometry and growth rate in quails, experimentally infected with field strain of Salmonella gallinarum

71

O6-11

Sjaak de Wit

Combining Massachusetts vaccine virus with QX or 4/91 vaccine virus induces protection to challenge with IB QX and 4/91 virus

72

O7-01

Omar Bennoune

Foot-pad dermatitis: Potential parameter for poultry welfare

73

O7-02

Khalid Mehmood

Astragaloside-IV inhibit tibial dyschondroplasia on vascular endothelial cell based PI3K/Akt/HIF-1α signaling

74

O7-03

Muhammad Shahzad

Modulation of suppression of HIF1α/VEGF/VEGFR signaling pathway by Geldanamycin in avian tibial dyschondroplasia

75

O7-04

Ferhat Nouicer

Peritoneal washings in poultry: limitations and proposed solution

76

O7-05

T Tamilmani

Synergistic effect of experimentally induced aflatoxin B1 and Ochratoxin A on performance, immunity, livability and serum biochemistry in broiler chickens

77

O7-06

Muhammad Kashif Saleemi

Immunopathological effects of concurrent feeding of ochratoxins and sea buckthorn in commercial broilers

78

O7-07

Lourdes Sisquella Molla

Combined use of two attenuated S. Enteritidis and S. Typhimurium vaccines to reduce excretion of challenge strains

79

O7-08

Laura Lorenzo-Rebenaque

Salmonella control in broiler production by microencapsulated bacteriophages feed added

80

O7-09

Mohamed Shaalan

Antibacterial activity of silver nanoparticles against Clostridium perfringens infection in broilers

81

O7-10

Caetano Luiz Beber

Stakeholders' perceptions about the antimicrobial use practices and antimicrobial resistance issues in the Italian poultry sector

82

O7-11

Tura Bru Ras

Safety of a modified live Escherichia coli vaccine, when administered to chickens during lay

83

O7-12

Emeka Ignatius Igwe

Concomitant monitoring of Clostridium perfringens and Eimeria species in fecal samples of conventional and slow-growing broiler flocks by multiplex qPCR

84

O8-01

Marco Zampiga

Plasma and muscle metabolomics profiling of modern broiler chickens exposed to chronic heat stress

85

O8-02

Marta Yerpes Ron

Thermal stress in day-old chicks: risk factors and effects on mortality

86

O8-03

Dost Mohammad Haqyar

The effect of monochromatic, combined, and mixed light-emitting diode light regimes on growth traits in broiler chickens

87

O8-04

Dost Mohammad Haqyar

Comparison of performance and developmental stability characteristics of broilers reared in conventional and extensive indoor systems

88

O8-05

Inma Estevez

Best Practice Hens: tools and strategies to support egg production during transition to non-cage egg production systems in the EU

89

O8-06

Xavier Averós

Animal welfare assessment: quantifying differences among commercial medium and fast growth broiler flocks

90

O8-07

Liga Paura

Effect of peat and wood shaving bedding on the NH3 level during the broiler fattening period.

91

O8-08

Alice Cartoni Mancinelli

Behaviour of Romagnola geese reared in different agroforestry systems

92

O8-09

Asad Aslam Khan

Comparative effect of light emitting diode versus traditional light sources on performance, slaughter characteristics, immunity and gland's weight of broiler.

93

O8-10

Roheela Yasmeen

Characterization of feed and litter for the estimation of metals contamination in the air of broiler houses

94

O8-11

Ana E. Blanco García

Endocrinological gender identification in the hatching egg as solution to end chick culling.

95
DIGITAL POSTERS SESSIONS

Slot

Corresp. Author

Title

Page

P1.01

Nadir Alloui

Poultry science education in Algeria

99

P1.02

Voicu Sorina Nicoleta

A nutritional perspective regarding the productive performances of the broiler chicken

100

P1-03

Halima Khatun Khatun

Effects of different dietary energy and protein levels on the production performance and carcass characteristics of native hilly chicken during growing phase in confinement

101

P1-04

David Menoyo

Effects of a short-term fasting period challenge to young broiler chickens on splenic immune gene expression.

102

P1-05

Mihaela Saracila

Comparative study on using a dietary vegetable by-product (sea buckthorn meal) in broiler reared under thermoneutral conditions vs. high heat stress on the balance of intestinal microflora

103

P1-06

Ana Montalbán Pérez

Environmental impact of laying hen feeds using low impact alternative ingredients and insect inclusion

104

P1-07

Oladapo Olukomaiya

Solid-state fermentation improves the nutrient composition of lupin flour for inclusion in broiler diets

105

P1-08

Vasileios Tsiouris

Investigation of the in vitro antimicrobial activity of phytogenic feed additives against common poultry pathogens

106

P1-09

Vasileios Tsiouris

In vitro investigation of commercial poultry acidifiers against potential poultry pathogens

107

P1-10

Luis Pantoja Millas

Efficacy of an attenuated coccidiosis vaccine in combination with different additives on production performance and intestinal lesions in broilers challenged with necrotic enteritis. 2 studies.

108

P1-11

Popescu Roua Gabriela

The effects of some antioxidant feed additives on digestive enzymes activity in Tetra-SL laying hens

109

P1-12

Veerle V Van Hoeck

The use of Xylanase in laying hen production: can it also modulate the microbiome?

110

P1-14

David Hermans

Investigating the combined effect of medium-chain fatty acids and phytogenic extracts on broiler growth efficiency

111

P2-01

Marta Gariglio

Muscovy duck fed black soldier fly larvae meal: effects on blood parameters and antioxidant status

112

P2-02

Valentina Bongiorno

Blood chemistry of medium-growing male and female chickens supplemented black soldier fly live larvae

113

P2-03

Vasil Pirgozliev

Growth performance and jejunal cytokine expression in broiler chickens fed graded levels of Sea-Buckthorn (Hippophaes rhamnoides) berries

114

P2-04

Vasil Pirgozliev

Feeding black pepper (Piper nigrum L) and xylanase to broiler chickens

115

P2-05

Maria Palomar

Influence of dietary fat source on biochemical blood profile in laying hens

116

P2-06

Maria Palomar

Effect of free fatty acid content and degree of fat saturation on bone calcium reserves and eggshell quality

117

P2-07

Beatriz Jimenez Moya

Combination of palm fatty acid distillate with soybean oil in broiler chicken diets: fat digestibility along the gastrointestinal tract

118

P2-08

Mehran Javadi

Effect of a new 3-phytase on egg production and quality and bone mineralisation traits in laying hens

119

P2-09

David Gonzalez Sanchez

Validation of the nutritional matrix of a multienzyme complex through performance and digestibility improvement

120

P2-10

David Gonzalez Sanchez

Effects of lysolecithin supplementation on ileal digestibility of energy, fatty acids, and amino acids in broilers

121

P2-11

David Gonzalez Sanchez

Effects of a combination of lysolecithins, a synthetic emulsifier, and glycerol monooleate on growth performance, intestinal morphology, and selected carcass traits in broilers, fed low-energy diets without added oil.

122

P2-12

Araceli Orozco Mas

Influence of lysophospholipid content and metabolizable energy level in laying hen diets on performance and egg quality

123

P2-13

Zlatko Janjecic

Influence of different concentrations of artificial pigments on the egg yolk color and content of carotenoids

124

P2-14

Vanessa Demey

Effect of yeast cell wall supplementation on broiler chickens performances under chronic heat stress

125

P2-15

Khenenou Tarek

The effect of in-ovo exposition to ethanol upon osteogenesis of the chicken embryo

126

P2-16

Khenenou Tarek

Morpho- histological study of the spleen of broiler chickens during post-haching age

127

P2-17

Antonio González Ariza

External and internal characteristics of eggs of different varieties of Utrerana avian breed compared to commercial laying lineages

128

P2-18

Antonio González Ariza

Preliminary results of reproductive traits of the Andalusian turkey

129

P2-19

Francesco Perini

Genome-wide scan for selection signatures in Italian local chicken breeds

130

P2-20

José Ignacio Salgado Pardo

The origin of the domestic turkey and early distribution in Europe

131

P2-21

María Arántzazu Aguinaga Casañas

Effects of an Allium derivate on productive parameters in turkey farms.

132

P2-22

Gabriel da Silva Viana

Supplementation of DL-methionine at 65% of MHA-FA support similar performance in broilers

133

P3-01

Juan Carlos Abad Moreno

Effect of feeder space and stocking density on broiler breeders' performance up to 50 wk of age

134

P3-02

KwanSeob Shim

Effect of early age heat treatment on chronic heat stress resistance of broilers

135

P3-03

Asad Aslam Khan

Effect of different levels of light intensity on behavior and blood profile of broiler

136

P3-04

Raquel Berrocal

Differences in productive parameters from fast-growing and alternative slow-growing chickens fed with a conventional and a slow-growing diet

137

P3-05

Raquel Berrocal

Welfare indicators evaluation from fast-growing and slow-growing chickens in a conventional and slow-growing cycle

138

P3-06

Stefano Paolo Marelli

Behavioural reactivity of slow-growing chickens fed live black soldier fly larvae: preliminary results

139

P3-07

Leonardo James Vinco

Application of a visual scoring system for the assessment of litter quality as an on-farm welfare indicator in commercial broiler production

140

P3-08

Zuzana Palkovicová

Humic acids and their effect on ammonia concentrations, final live weight and mortality of broilers

141

P3-09

Goran Kis

Greenhouse gas emissions from the Croatian poultry production over the last decade (2010 - 2020)

142

P3-10

Maria del Mar Campo

Influence of supplementation with saccharose and fasting on broiler meat quality

143

P3-11

Tatiana Dumitra Panaite

The influence of using a natural antioxidant in broiler diet enriched in polyunsaturated fatty acids, on meat quality

144

P3-12

Paula Albendea

Effects of dietary supplementation of olive pomace acid oil on TBA values, colour and sensory acceptance in poultry meat

145

P3-13

Raluca Paula Turcu

The use of grape pomace in broilers diet enriched in polyunsaturated fatty acids

146

P3-14

Sihem Dabbou

Effects of breed, gender and slaughtering age on fatty acid profile of breast and thigh meat of two Italian slow-growing chicken breeds

147

P3-15

Vasiliki Moulasioti

Antioxidant status, growth performance and meat quality in chickens raised under conventional and alternative commercial production systems

148

P3-16

Michela Contò

Influence of feed with high level insect meal inclusion on broiler meat quality

149

P3-17

Prabakar Govindasamy

Effect of feeding synthetic carotenoid on immunity and shank color in broiler breeders

150

P3-18

Frédérique Pasquali

Antimicrobial resistance associated genes and mutations in E. coli from Italian antibiotic free broiler carcasses

151

P3-19

Eva Mocé

Effect of the genetic hen line on fatty-acid composition of egg yolk

152

P3-20

Margherita Marzoni

Characterization of eggs from Italian chicken breeds: preliminary bromatological results.

153

P3-21

Ayachi Ammar

Epidemiology of non-Typhoidic Salmonella infections in Algeria

154

P4-01

Marco Cisneros

Detection of antibodies against hemorrhagic enteritis of turkeys in serum samples collected on farms in Ecuador.

155

P4-02

Wael Elfeil

Evaluation efficacy of MEFLUVAC-H5 against early challenge by HPAI-H5N1

156

P4-03

Khaled Kaboudi

Marek's disease in free-range poultry: gross pathology and histopathological investigations

157

P4-04

Ahmed Setta

A Novel recombinant Herpes virus of turkey expressing F- gene of Newcastle disease (rHVT-F) reduces velogenic genotype VII Newcastle disease virus shedding following challenge in commercial broilers

158

P4-05

Marta Busquet-Sol

Safety of an immune complex vaccine against infectious bursal disease when applied subcutaneously in slow-growing broiler type chickens under field conditions

159

P4-06

jaime sarabia

Findings of reassortant IBDV strains of genogroup A3B1 in commercial broiler flocks in Germany

160

P4-07

Jaime Sarabia

Comparison between an immune complex and an r-HVT vaccination program for IBD in one rearing layers farm in Italy.

161

P4-08

Jaime Sarabia

Monitoring of a Salmonella live-attenuated vaccine excretion during the rearing and laying periods in broiler breeders.

162

P4-09

Jaime Sarabia

Assessment of the blue dye in the Salmonella vaccine concentration

163

P4-10

Lourdes Sisquella Mollà

Safety and efficacy of an attenuated Salmonella Enteritidis vaccine applied during laying period in commercial hens

164

P4-11

Verónica Cortés

Antibiotic resistance trends of Salmonella spp. in poultry farming (2015-2017)

165

P4-12

Verónica Cortés

Antimicrobial resistance from 2019 to 2021 in Escherichia coli strains from poultry

166

P4-13

Verónica Cortés

Revalence and seroprevalence of Mycoplasma synoviae in laying and broiler breeders in Eastern Spain

167

P4-14

Ana Jiménez

Antimicrobial resistance characterization from Campylobacter strains isolated from poultry breeders and their progeny in Eastern Spain

168

P4-15

Ramesh Selvaraj

In vitro characterization and immunogenicity of chitosan nanoparticles loaded with native and inactivated extracellular proteins from a field strain of Clostridium perfringens associated with necrotic enteritis.

169

P4-16

Verena Starkl

2019 multi-mycotoxin occurrence in Mediterranean poultry feed including emerging and masked mycotoxins

170

P4-17

María Arántzazu Aguinaga Casañas

In vitro anticoccidial effects of an organosulfur compound derived from Allium extract.

171

P4-18

Valentina Ferrante

Relation between range use and parasitic infection in Italian organic laying hens

172

P4-19

Cori Escoda

Study of the frequency of application of Fluralaner against the poultry red mites in Spain.

173

P4-20

Wangyuan Yao

Effect of total flavonoids of rhizoma drynariae in thiram-induced cytotoxicity of chondrocytes

174

P4-21

Jiakui Li

An overview tibial dyschondroplasia in broilers, molecular pathways and treatment options

175

P4-22

Aitor Devesa

Netpoulsafe project: improving biosecurity compliance in the European poultry chain.

176

P4-23

Asad Aslam Khan

A Post-Mortem Case Study: Gross pathological /Necropsy investigation of internal laying in Peahens.

177